| | |
| --- | --- |
| TECHNOLOGY | |
With over 20 years of product and market knowledge, PPD is well known for its quality assurance and low costs.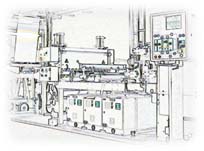 In addition to employing the best professionals in the industry, we also build our success on utilizing the most advanced technology in the market. Without the state-of-the-art technology, it is impossible to meet the standards of some of our major clients. Today, we serve clients throughout the world including UK, North America, Hong Kong, Singapore and many more.


PPD understands that time is the essence in today's fast paced economy. We use CNC machines and lathe and verification machines to provide accurate and faultless samples. Quick response rate and short mould making lead-time is our promise.


To ensure consistent quality and uphold of mass production volumes, we have the most advanced extrusion systems from Germany and U.S. High volume plastic sheets can be produced in a moment of time.


For our products, we have both injection and vacuum forming moulds.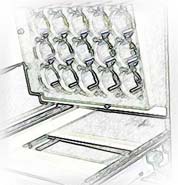 In addition, majority of our cups and bowls have fitted lids that are widely used in the market. However, we can also customize any product to your specific needs. Let us know your needs and we will be sure to satisfy them.


Within our production facilities, we also have a high-speed automatic printing machine which is one of the leading printers in the world. From simple to full color designs, this is a fashionable and economical channel to advertise your brand and or company to the masses. The fine printing quality will indefinitely add value to your products.


Lastly, we understand the importance of quality. Our control team ensures consistent quality from raw materials to finished products. Quality control is the key to our customers' satisfaction.